Hawkes Bay Multi-use Sports Facility, Napier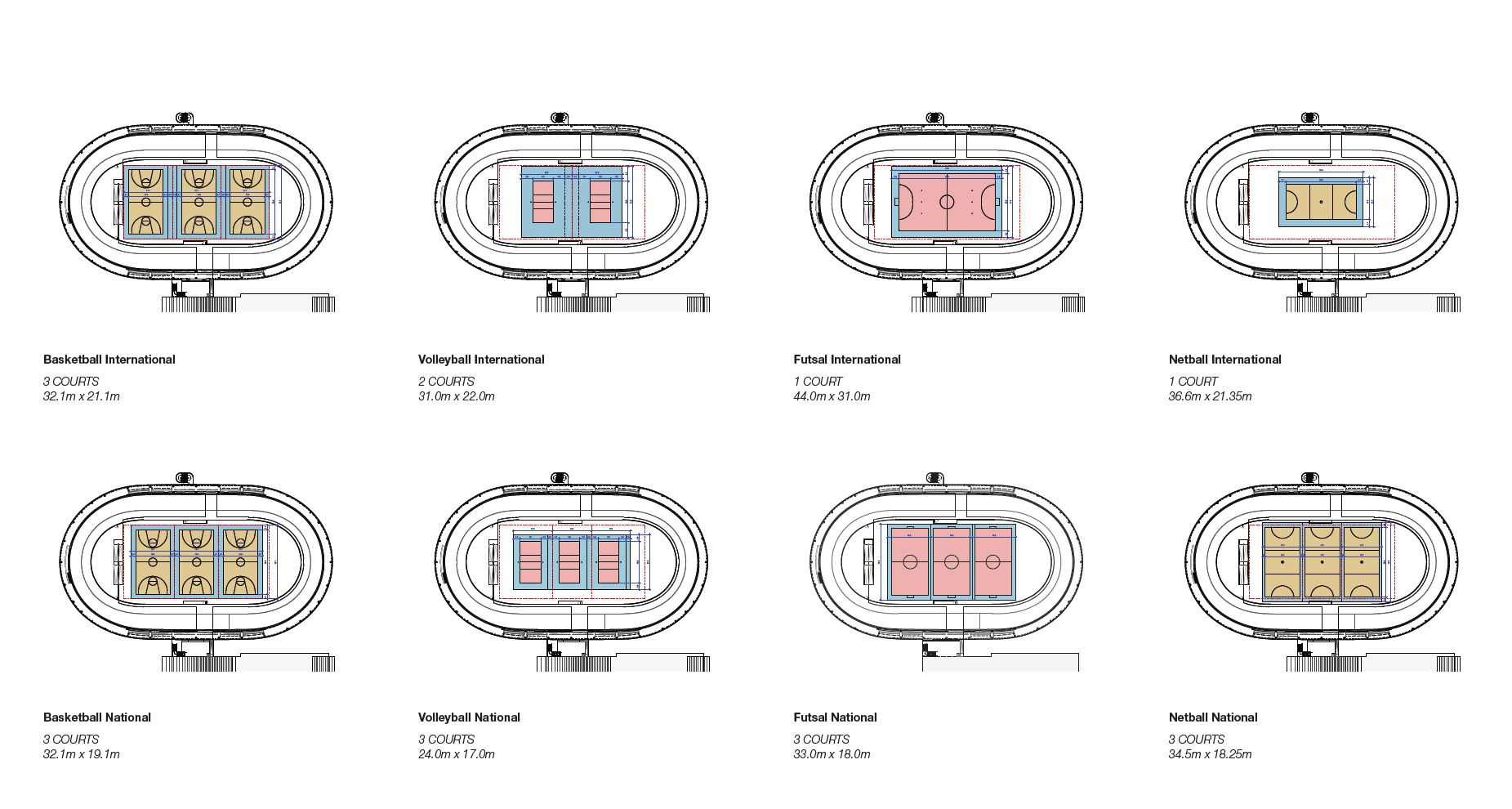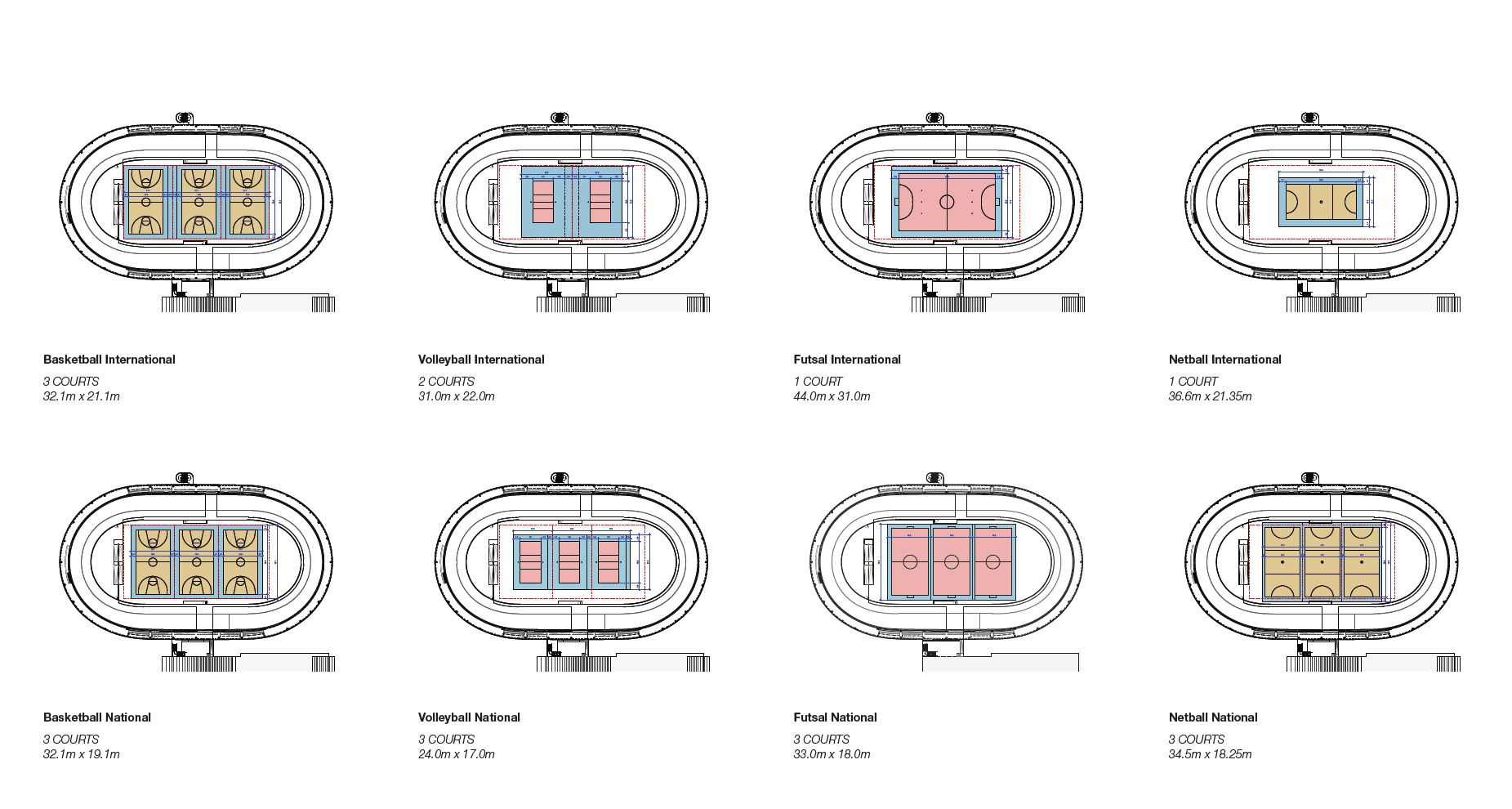 In 2016 Napier City Council commissioned CREATE to carry out the concept design for their proposed Multi-Use Sports Facility located at the Pettigrew Green Arena (PGA) in Taradale, Napier. Our scope covered full design services and lead consultant.
Based on previous direct experience from the Avantidrome (Cambridge), CREATE discharged a highly effective solution that prioritised the multi-use velodrome using a European approach of stepping the floor plate, to allow coincident use of cycling and dry sports. The project was developed in an alliance approach with Livingstone Builders.
CREATE took the design through to Resource Consent level, and included integration of enhanced retail opportunity. The revised scheme defined a project estimate of $22Million.
In 2017 despite the positive attributes for the business case Napier City Council elected to put the project on hold, whilst they refocused on catering for the newly identified needs in the dry sports sector.
Key ELEMENTS OF THE PROPOSAL:
Multi-use Arena houses multi-use sports (basketball, futsal and volleyball) to International level and a UCI Category 2 velodrome track with upper level perimeter viewing concourse. Plan Area around 7500m2.
Service course area (the primary service base for bike storage, maintenance and repair services).
Support facilities (bike storage, maintenance, office space, meeting rooms, changing rooms and toilets etc.)
Spectator seating for 500-1000 spectators.
External facilities with parking for an additional 80 cars and site works.
Full design scope allows for events within the infield able to house up to 2500 occupants.
Project Details:
Client: Napier City Council
Location: Napier, Hawkes Bay
Role: Lead Consultant, Full Concept Design
Completed: on hold (by NCC)
Value: $22m
Key Personnel:
Toby Mason (Director), Lead Designer & Concept
David Wright (Associate Architect), Architecture
Client Representative:
Jon Kingsford
Director of Infrastructure
Napier City Council
CONTACT US to discuss your project ideas.